Lots of links to Calvin and Hobbes web pages! Lets go exploring!

Look at all the books with Calvin & Hobbes strips. Maybe buy one as a gift?
New: A collection called "The Complete Calvin and Hobbes" with all the Calvin and Hobbes strips ever published has been released. This is a must have for any Calvin & Hobbes fan, take a look at it here.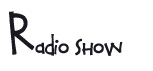 New! On Dec 30 1995, there was a radio show where Calvin & Hobbes fans talked about the ending of the strip.
Hear the radio show.

A collection of odd facts about Calvin and Hobbes.

What is Calvin and Hobbes called in Brazil? And what is the name of the dreaded Babysitter girl in Swedish? Find out!


Answers to some of the frequently asked questions. Look here first if you have a question.